Exclusive Brands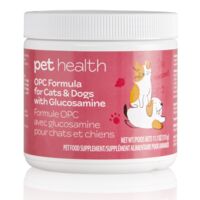 PetHealth OPC Formula with Glucosamine is a unique, great-tasting powder that is sprinkled over your pet's regular food. It represents the latest technology available today in naturally based pet food supplements. PetHealth OPC Formula is available in...
$24.50
Up to $0.49 Cashback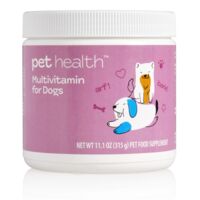 Dogs, like humans, are increasingly subjected to diets that are over-processed and unhealthy, and are exposed to a variety of environmental pollutants that can wreak havoc on the body. Poor nutrition and constant exposure to environmental irritants...
$27.95
Up to $0.56 Cashback